Building Trust, Generating Revenue, and Meeting Client Needs.

Why Offering Medicare Senior Products Is a Game-Changer for Your Business
Offering Medicare senior products to your clients can be a game-changer for your business. Not only does it provide you with a new revenue stream, but it also helps you build trust and loyalty with your clients by providing them with the products they need to secure their healthcare needs. Medicare products are in high demand, as more and more Baby Boomers are reaching retirement age and requiring Medicare coverage. By offering these products to your clients, you can help them navigate the complex world of Medicare and ensure they are getting the coverage they need. This not only benefits your clients but can also lead to more referrals and increased business for you in the long run.
What You Can Offer As a Agent
TIA Medicare Products
Medicare Supplements
Fill the Coverage Gaps with Peace of Mind
As an insurance agent, your aim is to offer top-notch health coverage options to your clients. Medicare Supplement plans serve as a valuable solution, bridging the gaps in Medicare Parts A and B. With extensive coverage from various providers nationwide, these plans relieve seniors of cost-sharing responsibilities, ensuring their peace of mind. Moreover, these plans guarantee renewability, providing long-term reliability for your clients. By extending Medicare Supplement plans, you can cater to their unique needs and offer extra coverage. Contact us today to discover the range of Medicare Supplement plans we provide, empowering you to serve your clients better.
Medicare Advantage
A Valuable Alternative to Original Medicare
If you're looking to expand your health coverage offerings, Medicare Advantage plans may be a valuable option for your clients. These plans operate similarly to traditional health insurance plans and utilize HMO and PPO providers. They are not gap plans or Medicare Supplements, and they can offer unique benefits to your clients. By offering Medicare Advantage plans, you can provide your clients with comprehensive health coverage that meets their specific needs. In this article, we will provide an overview of Medicare Advantage plans and why they may be a viable option for your clients. Contact us to learn more about the Medicare Advantage plans we offer.
Medicare Part D
Offering a Crucial Component of Health Coverage

Prescription plans are a crucial component of any comprehensive health coverage plan. However, plans can vary widely in terms of coverage and cost. By partnering with us, you can offer your clients a variety of prescription plans from multiple carriers across all 50 states. By taking the time to shop around and compare different plans, you can help your clients find the plan that best meets their specific needs and helps them save on prescription costs. As an agent, offering prescription plans to your clients can help you expand your offerings and provide a valuable service to your clients. Contact us to learn more about the prescription plans we offer.

Medicare Offerings
Understanding Medicare Supplements: How They Fill the Gaps in Healthcare Coverage
Basic Medicare coverage can leave many gaps in healthcare coverage and expose Medicare recipients to potentially large out-of-pocket costs. To mitigate this risk, Medicare Supplement plans, also known as Medigap policies, are designed to fill in these coverage gaps, including deductibles, coinsurance, and copays. Additionally, Medicare Supplement plans offer coverage for foreign travel, which is not included in original Medicare coverage.
It's important to note that Medicare Supplement plans and Medicare Advantage plans are two different types of coverage and cannot be sold together. Medicare Supplement plans work only with original Medicare and are offered by private insurance companies, while Medicare Advantage plans offer an alternative to original Medicare and operate similarly to traditional health insurance plans. By understanding the differences between these two types of coverage, you can help your clients make informed decisions about their healthcare coverage options. Contact us to learn more about Medicare Supplement plans and how they can benefit your clients.
Exploring the Benefits of Medicare Advantage Plans
Medicare Advantage plans, or Medicare Part C, offer an alternative plan option to Original Medicare and Medicare Supplements. These plans require beneficiaries to still carry Original Medicare Part A and B, and operate on a "pay as you go" system of copays, deductibles, and maximum out-of-pocket costs. One of the main attractions of these plans is the low monthly premiums, which can start as low as $0. To receive coverage, beneficiaries must use a designated network of doctors, specialists, and hospitals. Unlike Medicare Supplements, Medicare Advantage plans include prescription drug coverage, dental plans, vision coverage, a fitness plan, meals, and over-the-counter benefits.
If you're looking to offer your clients a comprehensive health coverage plan, Medicare Advantage plans can be a valuable option. By offering these plans, you can provide your clients with affordable healthcare options that meet their specific needs. Contact us to learn more about Medicare Advantage plans and how they can benefit your clients.
Understanding Medicare Part D: An Optional Coverage for Prescription Drug Needs
Medicare Part D is an optional coverage that can help lower an individual's prescription drug costs and protect against higher costs in the future. This type of coverage is simply insurance for consumers' medication needs. Beneficiaries can choose to enroll in either a stand-alone prescription drug plan (PDP) to supplement traditional Medicare or a Medicare Advantage prescription drug plan (MA-PD). While this type of coverage is optional, people who wish to avoid a penalty will need to consider having creditable prescription drug coverage.
As an agent, offering Medicare Part D coverage to your clients can be a valuable service. By taking the time to understand this type of coverage and how it can benefit your clients, you can help them make informed decisions about their healthcare coverage options. Contact us to learn more about Medicare Part D and how we can help you offer this coverage to your clients.
The Premier Agency Management Systems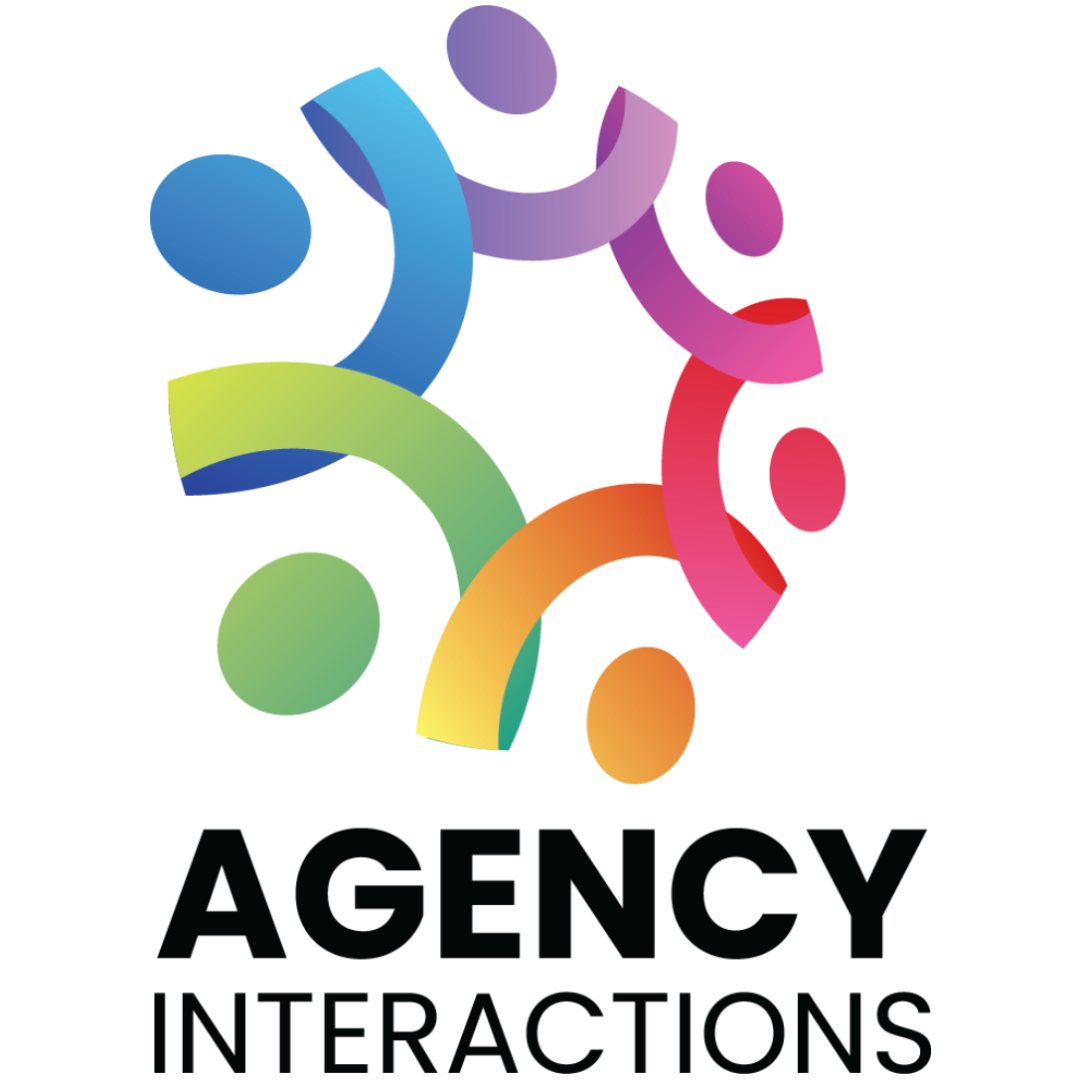 Discover the power of Agency Interactions and gain a competitive edge. Our software empowers your agency with efficient workflows, intuitive features, and actionable insights. Streamline your operations, enhance customer service, and supercharge your sales processes.

Integrated VIP
Transform your communication with Agency Interactions CRM & AMS, now with integrated VoIP capabilities.
Pipeline Automation
Intuitive platform empowers you to automate repetitive tasks, set reminders, and generate real-time insights.
Quote & Enrollment
Experience unparalleled success as you elevate your insurance agency with our cutting-edge Quote & Enrollment Engine.
Membership Includes Medicare Center

MedicareCENTER is an all-in-one Medicare platform designed to streamline the enrollment process and improve service for both agents and customers. Its integrated tools make it easier for agents to navigate a variety of functions and features, including call recording to maintain compliance with CMS regulations, a user-friendly interface for efficient operation, and side-by-side plan comparison to guide clients to the best coverage options available. The platform also provides access to integrated quoting and enrollment, giving agents the ability to connect to a wide selection of Medicare Advantage and Prescription Drug plans from within the CRM for easy e-apps. Additionally, MedicareCENTER offers lead management options, including lead delivery right to your Contact Management profile, and dashboard reporting for at-a-glance client tracking. These features are designed to help agents increase their production, work more efficiently, and take their business to the next level.
Income Projections

Medicare Advantage Business
$30,100
*Based Off ~ 100 Renewal Enrollment
*2023 MAPD Renewal Commissions
Medicare Supplement Business
$36,000
*Based off ~100 Active Enrollments With Average Commission Percentage 20% Of Premium 2023

Medicare Part-D Drug Business
$4,600
*Based Off ~ 100 Renewal Enrollment
*2023 PDP Renewal Commissions

To provide an estimate of the production and income that can be generated by offering a Medicare Product Portfolio, we have created income projections based on the three types of Medicare products. These projections serve to give you an idea of the potential revenue that can be earned through offering these products.